---
GREEN GAIA SOLUTIONS® AND ITS AFFILIATIONS
Throughout its tenure until today, GREEN GAIA SOLUTIONS® has built an extensive corporate affiliations with local government bodies (Malaysia) and international organizations. We have worked with each and every parent and subsidiary, public and private entities listed here and we value the professional training, assistance and business opportunities gained in the process. This has also enable us to better service and support our customers, backed with an in depth chain of knowledge on the industry on a global platform.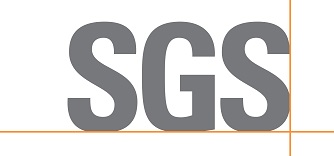 SGS
SGS (formerly Société Générale de Surveillance)  is a multinational company headquartered in Geneva, Switzerland which provides inspection, verification, testing and certification services. It has more than 80,000 employees and operates over 1,650 offices and laboratories worldwide. The core services offered by SGS include the inspection and verification of the quantity, weight and quality of traded goods, the testing of product quality and performance against various health, safety and regulatory standards, and to make sure those products, systems or services meet the requirements of standards set by governments, standardization bodies or by SGS customers.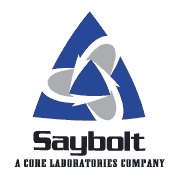 SAYBOLT, CORE LABORATORIES
Saybolt, Core Laboratories focuses on laboratory analyses, independent field inspections as well as monitoring and verification programs for crude oil and its derivatives. Besides representing the European Union and the United Nations, they are the trusted laboratory for major oil companies, chemical industries, traders, shippers, buyers and insurance interests.


INTERNATIONAL CHAMBER OF COMMERCE, ICC
The International Chamber of Commerce,ICC is the largest representative business organization in the world. Its hundreds of thousands of member companies in over 180 countries have interests spanning every sector of private enterprise. ICC has three main activities: rule setting, dispute resolution, and policy advocacy. Because its member companies and associations are themselves engaged in international business, ICC has unrivalled authority in making rules that govern the conduct of business across borders. Although these rules are voluntary, they are observed in countless thousands of transactions every day and have become part of international trade. ICC keeps the United Nations, the World Trade Organization, and many other intergovernmental bodies, both international and regional, in touch with the views of international business. ICC was the first organization granted general consultative status with the United Nations Economic and Social Council.


DUBAI CHAMBER OF COMMERCE AND INDUSTRY, DCCI
The Dubai Chamber of Commerce & Industry, DCCI is a private non-profit organization, whose stated purpose is to support the business community in Dubai and promote Dubai as an international business hub. Services of the Dubai Chamber include: issuing of Certificates of Origin and ATA Carnets; legal services; arbitration and mediation; organizing trade fairs and economic forums; organizing training programs for entrepreneurs; serving business groups and councils; credit rating services; contract drafting; business matching services; providing access to updated research and numerous reports.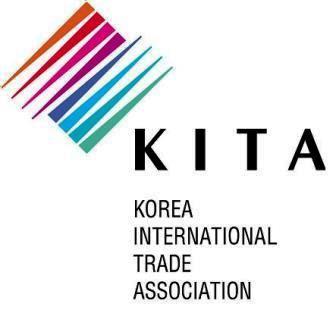 THE KOREA INTERNATIONAL TRADE ASSOCIATION, KITA
The Korea International Trade Association (KITA) was established with the objective of advancing the Korean economy through trade. Since its founding, the organization has laid the foundation for economic growth by setting policy directions in trade, as well as developing the national trade infrastructure. KITA is currently the largest business organization in Korea with over 73,000 member companies. Representing the interests of Korea's global traders, KITA serves a diverse range of roles including: providing hands-on support to trade companies, drawing trade cooperation from the private sector, formulating new trade strategies, nurturing trade professionals and building trade infrastructure. With a widely established network of 12 domestic offices and 9 overseas branches in major cities, KITA has consolidated its position as a leading business organization dedicated to assisting SMEs in gaining foreign market entry and has actively contributed towards Korea's recent achievement of 1 trillion dollars in trade volume.

MALAYSIA INNOVATION AGENCY, AIM
The Malaysia Innovation Agency,(AIM) was created to jump start wealth creation through knowledge, technology and innovation to stimulate and develop the innovation eco-system in Malaysia. AIM implements the foundation of innovation that produces a new generation of innovative entrepreneurs and also facilitate collaborations between government, academia and industry in advancing the consolidation and execution of new ideas in innovation.
MALAYSIA PALM OIL BOARD, MPOB
The Malaysia Palm Oil Board, MPOB is the premier government agency entrusted to serve the country's oil palm industry. Its main role is to promote and develop national objectives, policies and priorities for the wellbeing of the Malaysian oil palm industry. It was incorporated by an Act of Parliament (Act 582) and established on 1 May 2000, taking over, through a merger, the functions of the Palm Oil Research Institute of Malaysia (PORIM) and the Palm Oil Registration and Licensing Authority (PORLA). Each of these respective organisations has been involved in the oil palm industry for more than 20 years and it is to render more effective services as well as to give greater national and international focus to the industry that MPOB was instituted.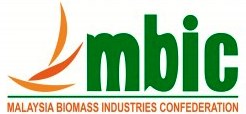 THE MALAYSIA BIOMASS INDUSTRIES CONFEDERATION, MBIC
The Malaysia Biomass Industries Confederation (MBIC) is formed by the EU-Malaysia Biomass Entrepreneurs Nurturing Programme (EUM-BENP), a flagship project of the EU-Malaysia Biomass Sustainable Production Initiative (Biomass-SP), a development cooperation project between the European Union (EU) and Malaysian Government. MBIC's key objectives are to develop the biomass industries in Malaysia through strategic partnership among biomass SMEs, major feedstock owners, research institutes, and other local and international biomass stakeholders. In the long term, MBIC aims to be the strategic platform where various biomass sectors are able to synergize their needs and interests for the development of biomass industry as a whole. MBIC will also act as a platform to commercialise, market and utilise the applications of high value biomass products, whilst promoting the principle of sustainable consumption and production, and to maintain a conducive ecosystem for the sustainable growth of biomass industry. Through MBIC, relationship will be fostered through dialogue sessions with government agencies, research institutions, civil societies, as well as local and international bodies, to create and foster awareness on the biomass industry's contribution towards climate change mitigation efforts.



PETRONAS
PETRONAS, short for Petroliam Nasional Berhad, is a Malaysian oil and gas company that was founded on 17 August 1974. Wholly owned by the Government of Malaysia, the corporation is vested with the entire oil and gas resources in Malaysia and is entrusted with the responsibility of developing and adding value to these resources. PETRONAS is ranked among Fortune Global 500's largest corporations in the world. Fortune Global ranks PETRONAS as the 75th largest company in the world in 2013. It also ranks PETRONAS as the 12th most profitable company in the world and the most profitable in Asia. Since its incorporation, PETRONAS has grown to be an integrated international oil and gas company with business interests in 35 countries. As of the end of March 2005, the PETRONAS Group comprised 103 wholly owned subsidiaries, 19 partly owned outfits and 57 associated companies. Together, these companies make the PETRONAS Group, which is involved in various oil and gas based activities. The Financial Times has identified PETRONAS as the most influential and mainly state-owned national oil and gas companies from countries outside the OECD. PETRONAS IS engaged in a wide spectrum of petroleum activities, including upstream exploration and production of oil and gas to downstream oil refining; marketing and distribution of petroleum products; trading; gas processing and liquefaction; gas transmission pipeline network operations; marketing of liquefied natural gas; petrochemical manufacturing and marketing; shipping; automotive engineering; and property investment.

MINISTRY OF ENERGY, GREEN TECHNOLOGY AND WATER, KeTTHA
The Ministry of Energy, Green Technology and Water, KeTTHA strives to ensure the implementation of development policies in the power industry, water and green technology in an effective manner, to uphold the provision of comprehensive infrastructure, to provide a conducive environment for industrial development and technology and to support research and development in green technologies .KeTTHA has implemented policies to improve green technologies; such as the Renewable Energy Act, National Renewable Energy Policy and Action Plan, National Green Technology Policy and the Green Technology Financing Scheme.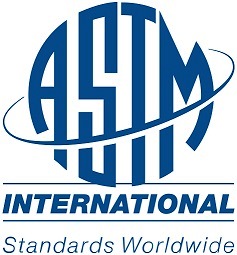 The AMERICAN SOCIETY FOR TESTING AND MATERIALS, ASTM
The American Society for Testing and Materials (ASTM), is an international standards organization that develops and publishes voluntary consensus technical standards for a wide range of materials, products, systems, and services. ASTM standards are used and accepted worldwide and cover areas such as metals, paints, plastics, textiles, petroleum, construction, energy, the environment, consumer products, medical services, devices and electronics, and much more. Approximately 12,000 ASTM standards are published each year and can be found in the 80-volume Annual Book of ASTM Standards or online on the ASTM website. ASTM International also facilitates the generation and dissemination of technical standards information through various specialized publications such as journals, manuals and monographs on specific technical standards topics as well as continuing technical education and training programs for industry and government.


PLATTS
Platts is a leading global provider of energy, petrochemicals, metals and agriculture information, and a premier source of benchmark price assessments for those commodity markets. Since 1909, Platts has provided information and insights that help customers make sound trading and business decisions and enable the markets to perform with greater transparency and efficiency. From an original focus on petroleum, Platts gradually expanded its purview to cover petrochemicals, metals, shipping and other energy-related commodities such as natural gas, electric power, coal, LNG, nuclear and biofuels. Platts is recognized worldwide for decades as the world's leading energy information company.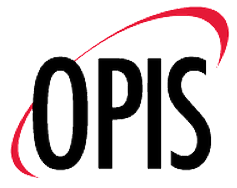 OIL PRICE INFORMATION SERVICE, OPIS
Oil Price Information Service, OPIS provides complete price transparency on petroleum products through educational courses, software tools, real-time news and pricing services, and market-specific benchmark pricing reports across the oil supply chain so that all stakeholders can buy and sell petroleum products confidently. OPIS is one of the world's most comprehensive sources for petroleum pricing and news information and now maintains the world's most comprehensive database of U.S. wholesale petroleum prices, publishing more than 30,000 rack prices each day at over 1,500 terminals in nearly 400 market locations.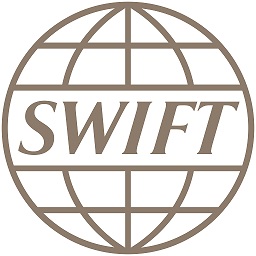 SWIFT
The Society for Worldwide Interbank Financial Telecommunication, SWIFT provides a network that enables financial institutions worldwide to send and receive information about financial transactions in a secure, standardized and reliable environment. The majority of international interbank messages use the SWIFT network. SWIFT transports financial messages in a highly secure way but does not hold accounts for its members and does not perform any form of clearing or settlement. SWIFT does not facilitate funds transfer; rather, it sends payment orders, which must be settled by correspondent accounts that the institutions have with each other. Each financial institution, to exchange banking transactions, must have a banking relationship by either being a bank or affiliating itself with one (or more) so as to enjoy those particular business features. SWIFT has become the industry standard for syntax in financial messages. Messages formatted to SWIFT standards can be read by, and processed by, many well-known financial processing systems, whether or not the message traveled over the SWIFT network. SWIFT cooperates with international organizations for defining standards for message format and content.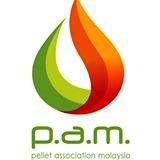 PELLET ASSOCIATION MALAYSIA, PAM
Pellet Association Malaysia, PAM is an association of Malaysian pellet manufacturers that establishes common industry practices and standards within the nation as well as aid in the international promotion of Malaysian pellets.


BUNKERWORLD
Bunkerworld is the leading publication on the marine fuels and energy sector. It provides proffesionals exposed to the marine fuels sector with unrivalled levels of highly relevant information and insight. Bunkerworld incorporates the latest marine fuel news, prices for over 330 ports, analysis, insights from experts, proprietary databases with marine fuel prices, a wide array of analysis tools and an industry directory.

---
(Profiles above excerpted from each individual affiliations' websites and also from Wikipedia)